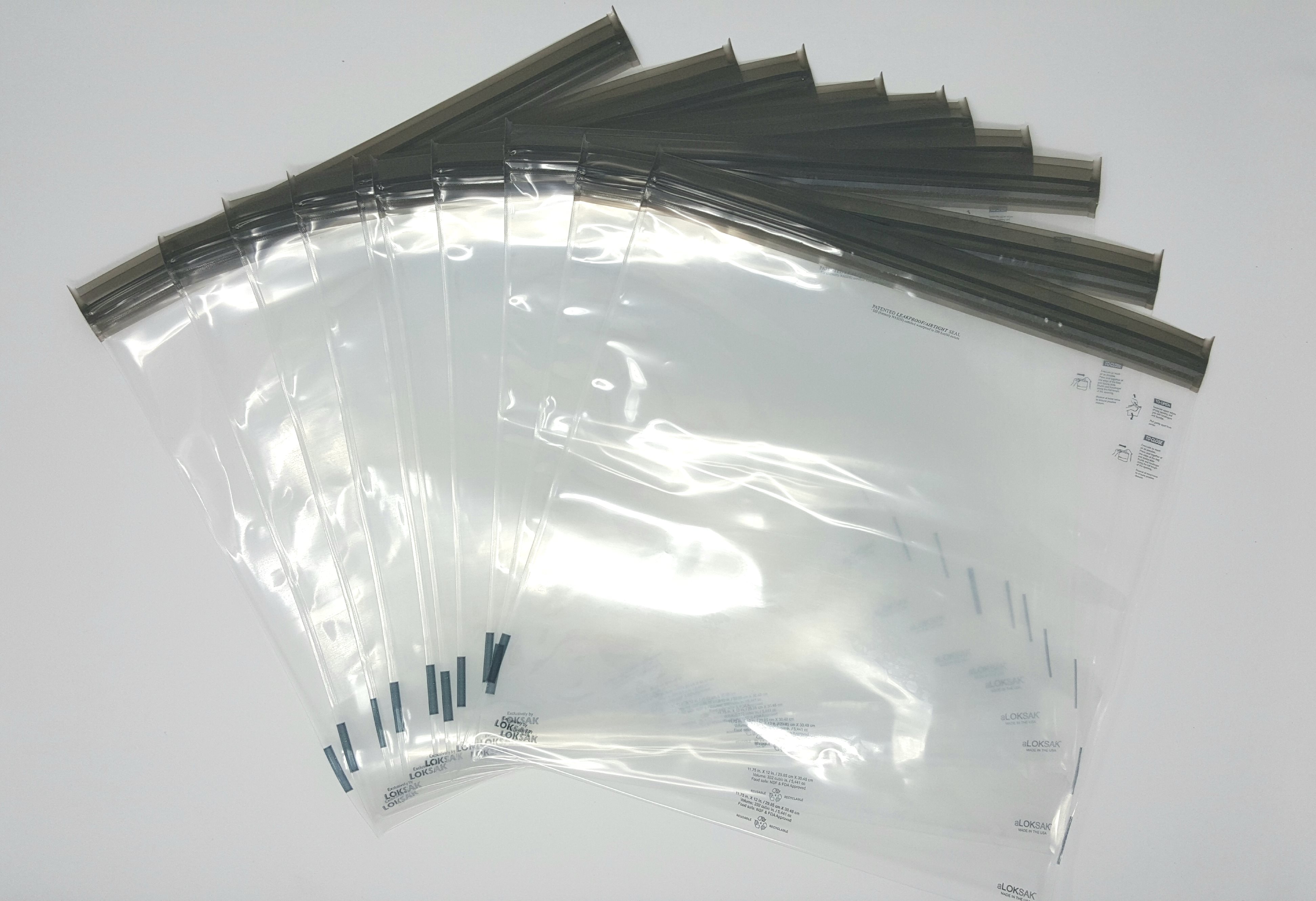 Leakproof Bag, 12"x12", 10/PK
Category:
Containment and Transport

Product Information:
P/N: 10190
Dimensions: 12x2x1
Weight: 0.35
NSN#:
SDS: (click to view)

Description
Made of FDA and NSA approved Medical Grade Materials. Comprised of a 6 Mil Patent Protected New Generation Film. Dart Impact ASTM Method D-1709 Typical Value: >650 grams. Tensile Strength ASTM Method D-882 Typical Value: MD: 6,250 PSI / TD: 5,900 PSI. Heat Tolerance to 130 degrees F. Remains flexible to -40 degrees F. No BPA or use of any harsh chemicals.

Exclusively made by LOKSAK.