QuickSilver Analytics, Inc.
QuickSilver Analytics, Inc. (QS) is an ISO 9001:2015 registered, Service Disabled Veteran Owned Small Business that has been providing custom CBRNE products and services to the U.S. Government, civilian agencies and individuals around the world since 1994.
QS manufactures several Chemical-Biological related products. Among them is a fully self-contained Chemical, Biological, Radiological and Explosive sampling kit (QSA 102) NSN: 66665-01-509-4866 and several single-use biological sampling kits. We have six different Bird Flu/H1N1 Flu kits for environmental/animal and human sampling.
The FAC® line of quality products offers two distinct advantages over our competitors. First, we are the only CB sampling kit manufacturer that provides certification that kit components are free from interferences (chemical warfare agents, degradation products and TIC/TIMs). Second, as an original equipment manufacturer (OEM) we routinely design and build custom configured kits and provide item level replacements via our web based catalog.
QS has many NSNs and several distributors with worldwide coverage to make finding and ordering our products convenient.
Awards and recognitions:
• 2008 The Small Business Administration National Veterans Champion Award.
• ISO 9001 Registered since 2003.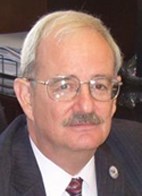 Rodney Hudson – President/CEO
• 30 years Project Management experience in Weapons of Mass Destruction efforts. Managed numerous laboratory efforts including: mobile labs, methods development, logistic support, design, etc.
• MS in Chemistry U of Delaware 1984, BS Chemistry Cameron University 1974.
• Current Site Manager certified IAW 29 CFR 1910-120 (Hazwopper Technician).
• Retired Army Chemical Corps Officer with 21+ years service – Service Disabled Veteran.