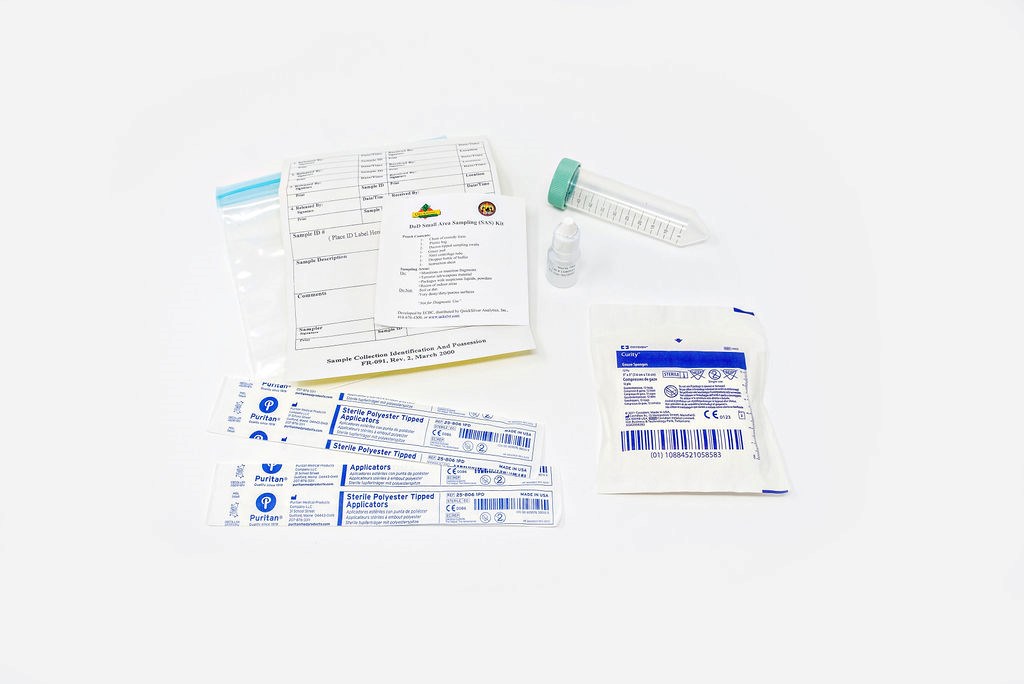 Small Area Sampling Kit (SAS Kit)
Category:
Biological Kits

Product Information:
P/N: SWB60002
Dimensions: 10x5x1.5
Weight: 0.10
NSN#:
SDS: (click to view)
PBS Buffer
Description
The SAS Kit is designed for taking samples from small wet or dry spaces. Kit Contains: 50 mL tube, Dacron swabs, Buffer Dropper bottle, Bitran specimen bag, Chain-of-Custody form, Gauze pad, Instruction sheet.

Traceable, supportable CBRNE sampling is dependent upon clean and/or sterile sampling tools. Many times, sampling conducted using these tools is performed in a highly hazardous environment and in others in a non-permissive location.

This kit contains Sterile components – and will have a manufacturer designated expiration date or "sterile unless the integrity of the package is compromised." Certificate of sterility by lot number are maintained at QuickSilver Analytics, Inc.