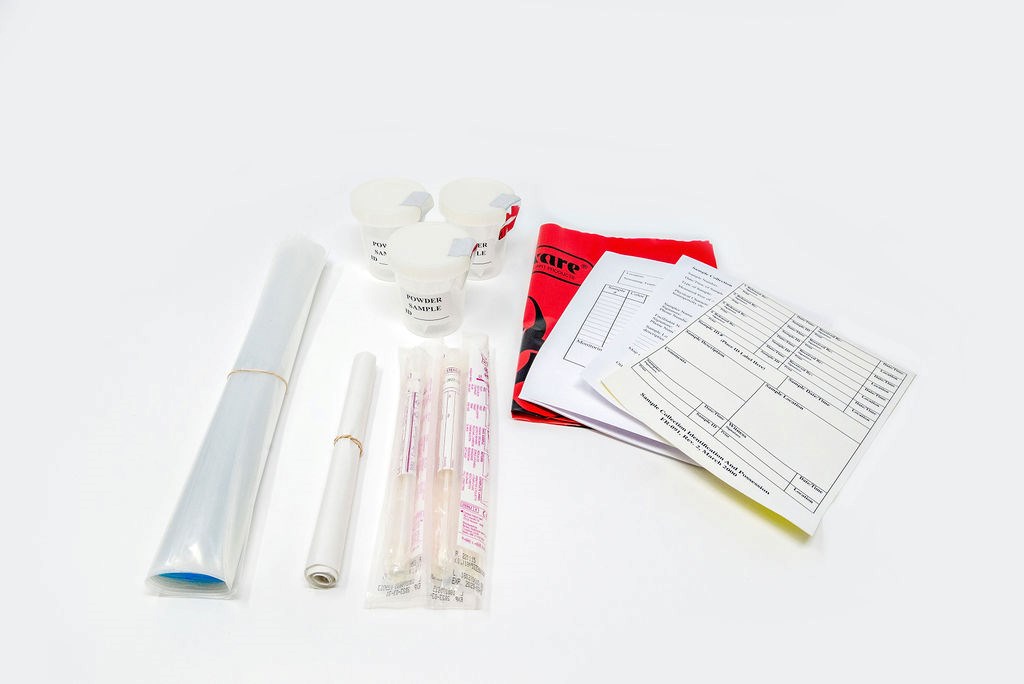 B2C Kit - Bulk Bio Collection
Category:
Biological Kits

Product Information:
P/N: SWB60013
Dimensions: 14x10x4
Weight: 0.55
NSN#:
SDS: (click to view)

Description
Meets the ASTM Standard E 2458-17 sample collection Method A. B2C Kit is used for the sampling of large amounts of powders suspected of being biological agents from solid nonporous surfaces. Kit contains: Sterile Sample containers, Tamper seals, Sterile culture swabs, Sterile laminated cards, Sample bags, Bio hazard waste bags, Field screening results form, Chain-of-custody form, Document pouches, Instructions.

Traceable, supportable CBRNE sampling is dependent upon clean and/or sterile sampling tools. Many times, sampling conducted using these tools is performed in a highly hazardous environment and in others in a non-permissive location.

This kit contains Sterile components – and will have a manufacturer designated expiration date or "sterile unless the integrity of the package is compromised." Certificate of sterility by lot number are maintained at QuickSilver Analytics, Inc.